Integrate with DOMConnect
Looking for an integration solution to help connect an entire building, then look no further. We recognise your customer's integration software is the heart of their building. It is much more than just installing a CCTV system, time registration and facial recognition; were talking about going that extra mile and offering a solution that secures the entire building.

By adding DOMConnect® to your service offering, your customers can easily connect and secure doors, windows, and other access points like workspace storage solutions such as lockers and cabinets.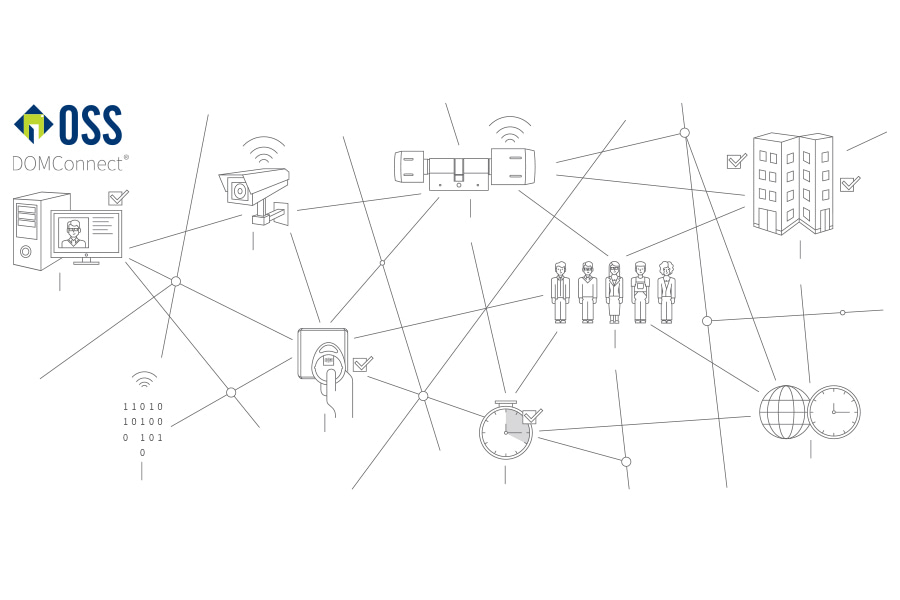 With DOMConnect, access control is configured to your software with a device called DOMBridge. We also have API documentation and a web-based API service, offering your customers to integrate with different systems such as Data on Card (standardised by OSS), online, or offline programming. DOMConnect® is an inclusive platform, meaning that your customers can mix the use of all three programming methods (OSS/Data on Card, Online, and Offline) in their building.

More about DOMConnect