We at DOM are pleased to welcome Lock Assist into our DOM digital world. It's an excellent opportunity to strengthen our relationship with Lock Assist and to change the perception that digital locking has to be complicated.
Lock Assist has already had a huge success with our DOM mechanical range and were looking for reliable electronic products to broaden their service.
Steve from Lock Assist had one-to-one training from our expert sales team, who visited them at their local shop. Together we got to grips with the ENiQ hardware, and following a successful installation, we dived straight into the software where we guided them through the entire programming process. To widen their product portfolio, Lock Assist have also taken on our new DOM Tapkey product range. They were surprised at how simple the product was to use and in just a few steps they could authorise users to operate a door with a digital device or DOM Tapkey tag.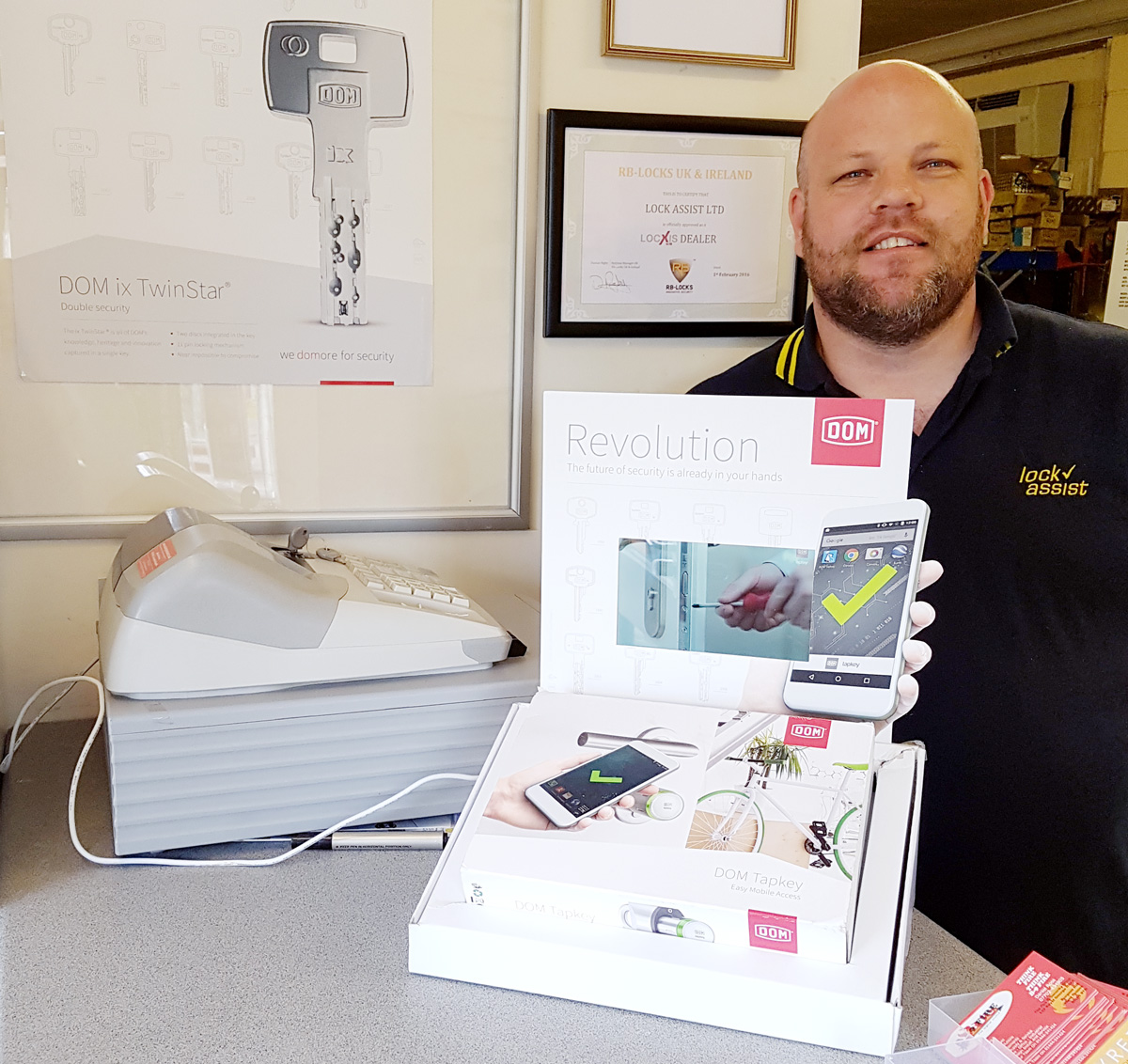 "The ENiQ and Tapkey product range from DOM are very flexible systems that offers us a family of products that we can provide our end users with the knowledge that these products consistently perform as required and beyond. We look forward to developing our partnership with DOM further as they release new products to the ENiQ family in the coming months and years."
Stephen Richardson - Lock Assist
It was a great day, and we are so pleased that Lock Assist can sell our product feeling confident with their knowledge of the ENiQ & Tapkey range. We wish them all the best and look forward to further strengthening our long-lasting relationship.