Just like anything, maintaining and ensuring mechanical locks are frequently serviced is an important aspect to consider to ensure high security levels are implemented at all times. Mechanical cylinders and mortise locks are immune to build up of dust, dirt and small particles which can disturb the mechanism and smooth locking and unlocking process, further damaging the mechanism and even the key itself.
Many building owners both commercial and homeowners try to implement different solutions such as water based solutions to try and resolve blockage issues however, these solutions counteract and worsen the process leaving a black residue within the key hole.
Many lock manufacturers offer a suitable lubrication, which will help maintain the quality of product, and add to the lifespan of the product.
Here at DOM UK we understand the importance of ensuring all assembled cylinders perform to the reassured high quality standards we aim to achieve. During the assembly process a special lubricating oil is used. This oil is constantly mixed here onsite, to ensure the solid lubricant can be easily used.


As part of the ongoing after sales service and maintenance programme, DOM introduces the new DOM Service Pen for cylinders and mortise locks.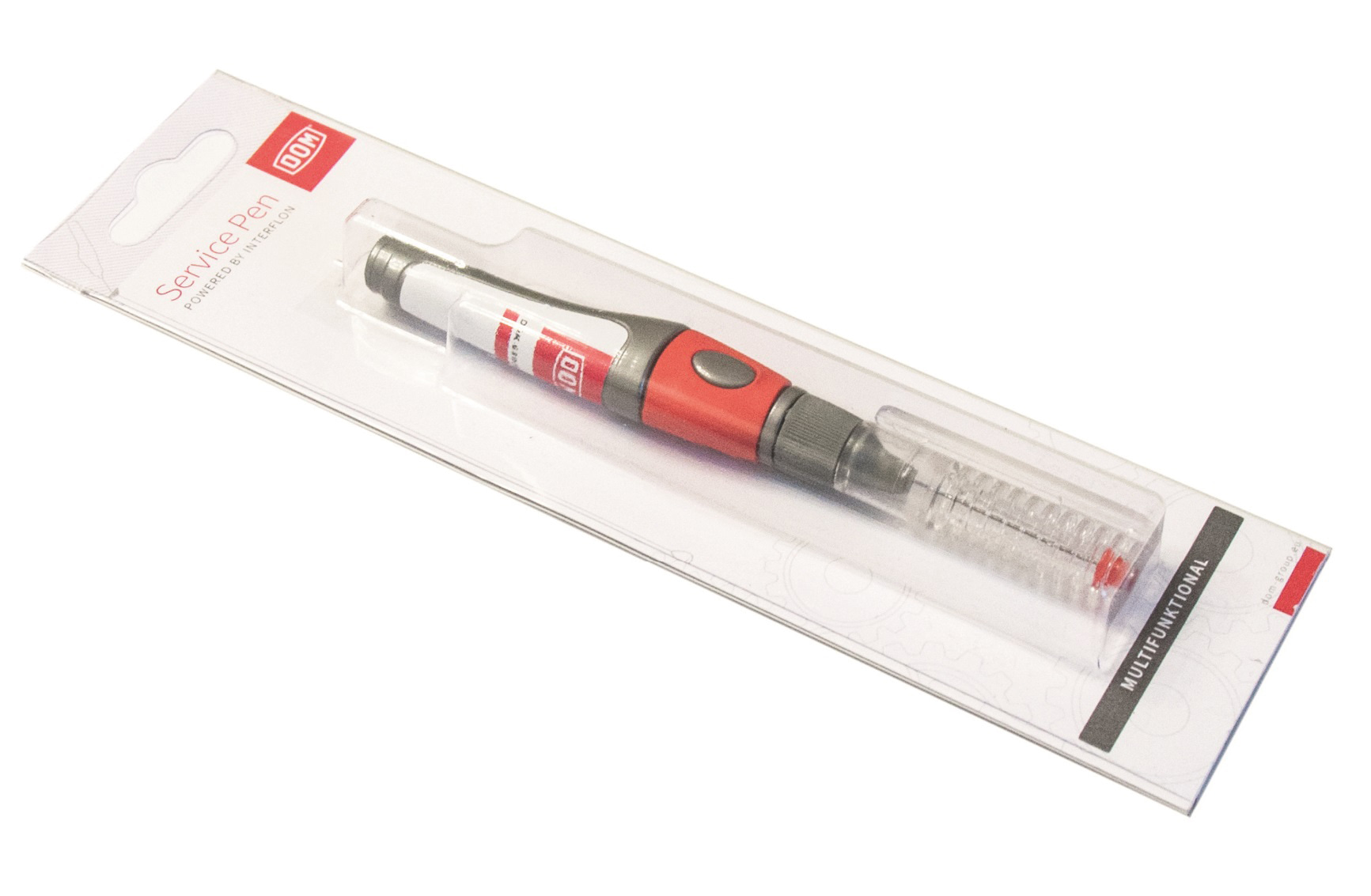 Thanks to the stainless steel needle, the oil is accurately and neatly delivered - even in hard-to-reach places. The perfect solution for maintaining your cylinder or mortise lock.
Mr Paul Hill Supply & Quality Manager here at DOM UK states, "We recommend lubricating all DOM cylinders once a year with the DOM Service Pen under normal use and weather conditions"
The special MicPol® technology ensures long-term lubrication and thus prevents the adhesion of dirt, sand and dust. Moreover, the special composition of the oil displaces water and moisture and protects against corrosion, increasing the life expectancy of your cylinder and / or mortise lock considerably and keeps it functioning properly.
For more information on the DOM service pen, please follow this link or contact us on 0121 569 7790 or email through to sales@dom-uk.co.uk