Following the success of our recent DOM Tapkey competition, we are pleased to announce Bolton Lock Company as our second-place winner. Our National Sales Manager, Lloyd Chitty, personally delivered the prize to them as well as giving a one-on-one training session.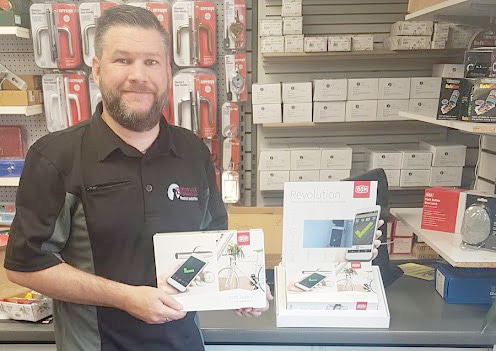 "Lloyd presented a very professional and informative training session on the Tapkey. We feel very confident with the product and have had an enquiry already from one of our long establish customers."
- Martin Patterson Bolton Lock Company Ltd
We are pleased we have been able to reinforce our relationship with Bolton Lock Company and broaden their portfolio of DOM products to include our DOM Tapkey. We look forward to the future and the exciting prospects that follow.
Learn more about our DOM Tapkey range