DOM Tapkey – the future of security is already in your hands!
Digital access at home or small business? Now you have a professional grade security system that's as easy to handle as sending a text message to friend. Who knew a revolution in security could be this cool and easy?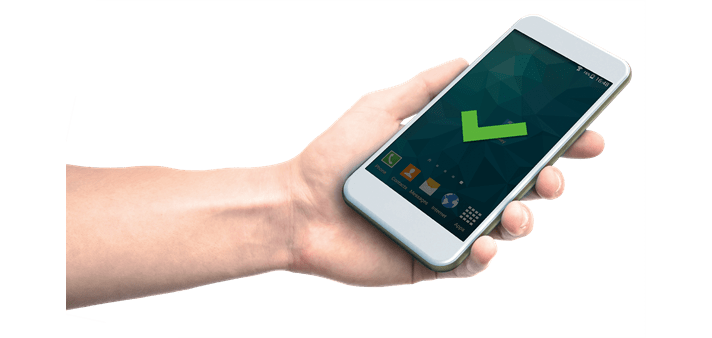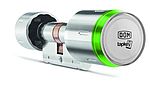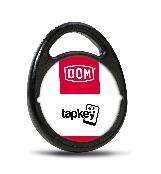 Installing the system is as easily done in 3 simple steps.
Install the DOM Tapkey digital cylinders in your doors.


Download and register your lock.

Now you have digital access and you are full in control. That's it!
The DOM Tapkey is a complete redesign of how you lock and unlock your doors: with your phone!
Simply tap it against the DOM Tapkey cylinder and you're in! With the same phone you are in full control to authorize other phones or DOM Tapkey transponders from guests, family members or employees. With these transponder you can easily access any DOM Tapkey device, such as digital cylinders or digital handles.

The Tapkey package includes

a DOM TAPKEY cylinder or DOM TAPKEY Padlock

a Tapkey device owner activation card

a set of tools to install the cylinder easily
a set of DOM Tapkey transponders
a "comic style" manual




DOM: https://www.dropbox.com/s/05q9bpajouynaxt/Dom%20Sequenz_3.mp4?dl=0


333 – DOM Tapkey Pro, one- and two-sided readability, Halfcylinder, Glasdoorcylinder, Short-Long, EE IM, EE OI, EE with mech. locking for porters

777 DOM Tapkey Pro Padlock

382 DOM Tapkey Pro Camlock

1328 DOM Tapkey Pro Halfcylinder with a predefined camlock position

2222 – DOM Tapkey Pro one- and two-sided readability, Halfcylinder,

555 – DOM Tapkey Pro External Cylinder

656 – DOM Tapkey Pro External Cylinder

DOM Tapkey Guardian Digital Handle

DOM Tapkey Guardian S Digital Security Handle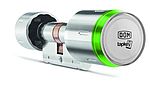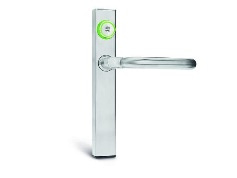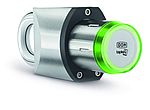 For Locksmiths, Wholesaler or DOM Sales and Service organisations only: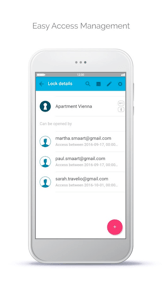 Using the Tapkey app you can access anything they wish have "Tapkey inside". We believe that with Tapkey we are more open than any other competitor, and
helps us to prove that we are todays most sophisticated technology access provider with our Digital cylinder with Tapkey firmware inside. No strings attached.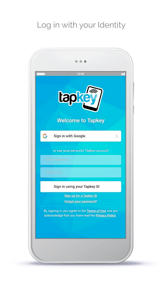 We found in the young and innovative Tapkey software company a great partner. Providing an open and secure platform. We are more open than any other competitor because we believe in cooperation and sharing.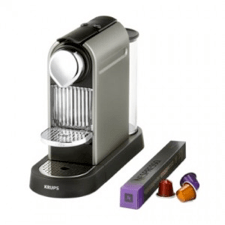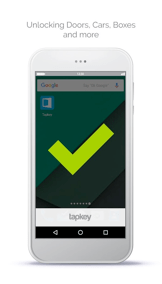 Did you know that people only use averagely max. 7 apps per day? Do you realy think that some people are willing to have different apps on their phone to open different types of access?
Fulfilling the needs of consumers, Companies with different disciplines are cooperating. We see this happening each day in different markets, car industry: Audi cooperate with B&O, Phone industry: Huawei with Leika, Sports industry GoPro with Redbull. We see this even on a more open and wider scale with USBsticks, Credit cards, or Nespresso coffee pads. The Computer manufactures, Payment terminal manufactures, coffee machine manufactures happily cooperate and adjust to consumer needs. Why? To provide the consumer more freedom of choice, trust and convenience. The advantage of the manufacture? having a share of huge market.



With the Tapkey app you can open DOM Tapkey products. But with the same app the user can access much more! We believe that this is the "best of breed" in today's digital access market!

Inside information:
The Tapkey App is a cross-platform App for the Management of Access Control Systems

The App is a secure Cloud Solution, based on the Data-on-Card-System

Tapkey is a open platform that may be used with many applications.

DOM Tapkey products for doors at home, at the office, in a holiday house or B&B. Tapkey app can also be used with other access technology to access garage doors, for getting into vehicles of a car sharing organisation, for the access of parking lots, or even for opening post boxes.

Tapkey is a Austrian company. Were DOM-Security has a cooperation agreement with.

We have 2 business relation with the Tapkey company:

A development partner for DOM Tapkey and Deny Tapkey devices

Tapkey as a BU Industry customer who buys Digital cylinder under Tapkey label.

DOM is the first Hardware-Partner, Tapkey reaches Marketability with!
Fact: the Digital DOM Tapkey cylinders only works with NFC. Phone with a closed NFC cant communicate with our NFC cylinders and transponders. Tapkey app works with NFC and Bluetooth devices. We use only the NFC technology. You want to know if your phone is ready to use with DOM Tapkey devices? Order a DOM Tapkey devices and use the Tapkey app or the Tapkey NFC checker app.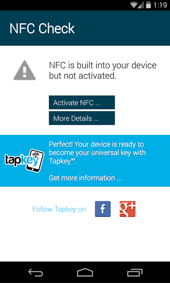 Besides DOM Trade customers the team of BU Project Business will have their own DENY Tapkey cylinders, that has 100% the same advantages as mentioned. The design of the cylinder is different, so we don't disturb the Trade business.

Deny: https://www.dropbox.com/s/5tgb2qi66a9f69e/Deny%20Sequenz_3.mp4?dl=0

March Product can be ordered.
In April the following promotion material will be available.
Posters
Landing page
Email campaign
High Value Point of Sales material with LCD display for 5 Tapkey packages
Low Value POS