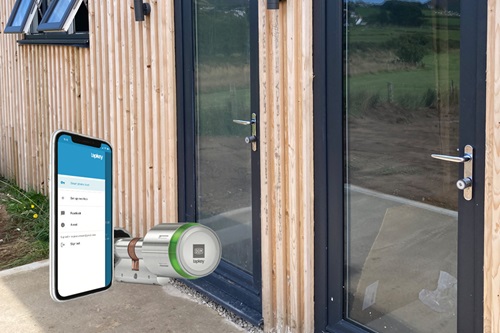 Products: DOM Tapkey Cylinders
Location: Port Erin, Reayrt Vradda, Isle of Man

Located just outside the beautiful, beachside town of Port Erin, Reayrt Vradda Glamping will be the largest, most luxurious glamping site on the Isle of Man. Home to twenty-two luxury glamping pods, eight luxury 2 bedroom chalets, a 180-seat cafe/function room, and 21 campervan bays with electric & water hookups, all set in 10 acres of secure, landscaped grounds with stunning views over the Manx countryside.

Reayrt Vradda is just fifteen minutes' walk from Port Erin town centre with its beautiful beach, shopping streets, various pubs, and restaurants & complete with a steam railway connecting you to Douglas and the rest of the Island. Port Erin beach sits in a sheltered bay bordered by the tall cliffs of Bradda Head to the north. Its soft golden-white sand means it is a firm family favourite with many facilities such as swimming rafts, ice creams, cafes, kayak hire, fishing off the stone breakwater and boat tours available to visit the nearby Calf of Man and stunning coast.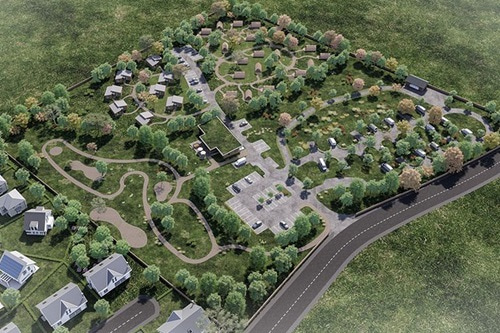 Traditional access management in the world of hospitality can be a labour-intensive and time-consuming task. Bookings are often made manually through the access control reservation system, meaning customers may have to wait some time on arrival, extending their guest journey to gain access to their room and the facilities on site. This paired with the vast array of security requirements on the campsite led to the need for a user-friendly, secure solution which could be managed and operated both on and offsite.

MC Locksmiths are based in the island capital of Douglas and produce high-quality architectural ironmongery specifications, as well as traditional services such as key cutting, lock fitting and now install access control. MC Locksmith Services has been a DOM Keystone Partner specifying projects for several years, most notably the historic and beautiful Nunnery wherein a DOM Tapkey Mobile Key Solution was implemented last year.

Due to the success of the Nunnery Project, MC again reached out to DOM UK to provide DOM Tapkey Pro V2 access control cylinders as they are low-maintenance, feature a long battery life, a revolutionary clutch mechanism and are easy to set up and install.

The digital cylinder can be operated using a Mobile Key (Using an app), card or fob. Just like the cylinder itself, the Tapkey App is easy to set up and operate and activates a DOM Tapkey device via the NFC (Near Field Communication) and Bluetooth on a smartphone. The Tapkey App is free of charge on the App Store or Google Play and allows the admin user to give authorisations and time-restricted access rights to other users, safely and securely, via a highly protected Tapkey ID or Google ID.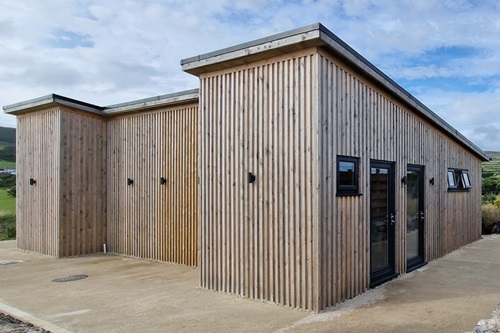 DOM UK in September 2023 exhibited at the Glamping Show 2023 at the NAEC Stoneleigh, showcasing how a Mobile Key Solution can be utilised to provide benefits to both the site manager and the end user.

To find out more about MC Locksmiths and the DOM Tapkey Mobilekey Solution that they can offer you, Click HERE

To find out more about Reayrt Vradda Glamping. Click HERE