Paris, 19 September 2019 - DOM Security has just launched their new line for smart access on lockers and other cabinets called ENiQ LoQ. Compatible with ENiQ Security Ecosystem, ENiQ LoQ is a solution not only for lockers, but also for different storage systems such as tool chests, tool wagons, or storage cabinets. Inspired by a traditional furniture lock, it is a solution fit to solve the problem most lockers and storage cabinets have: losing storage keys and eventually losing control of managing the storage compartments.
Most companies and industries using lockers or other similar storage system's will agree that losing control over storage keys, or users forgetting their access code is a huge problem when managing a significant number of storage options. With ENiQ LoQ, that problem is solved by using only one transponder to open the storage compartment.
Also, by connecting ENiQ LoQ to the ENiQ Security Ecosystem, individuals can use the same transponder to access other entry points.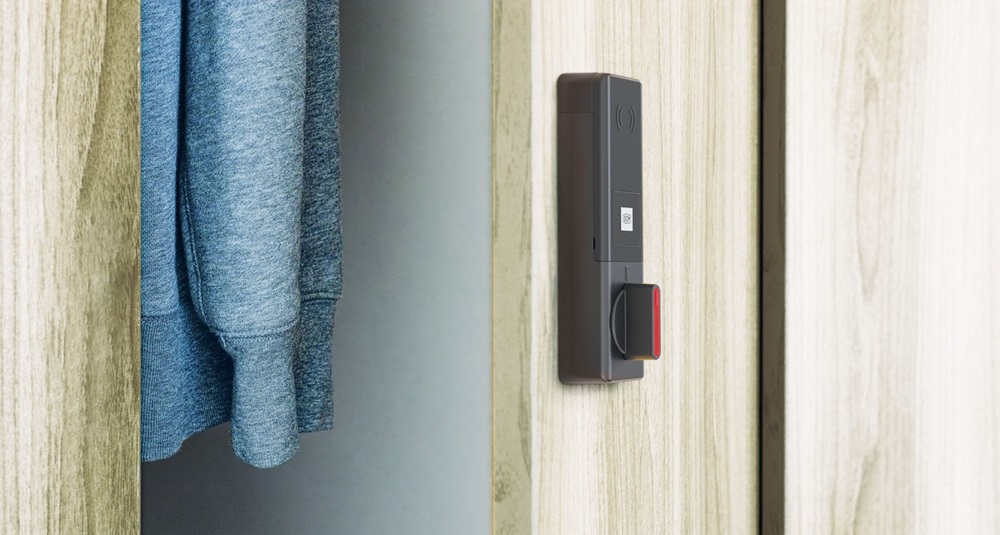 ENiQ LoQ Details:
Powered by RFID technology with Mifare protocol, therefore compatible with any Mifare transponder in the market
Two user modes: Standard-user mode and Multi-user mode
Clean and simple user interface
Available in two different knobs: Standard knob and Round knob and in seven different knob colours: Red, Blue, Yellow, Green, Pink, Black, and White
Possibility to have a company logo or locker number as personalisation
ENiQ LoQ is now available at all DOM companies throughout Europe. Contact your local DOM office to discover more on how ENiQ LoQ can help you secure your belongings.

About DOM Security

DOM Security is one of the most prominent security and access solution company in Europe, focusing on developing three main areas: hardware, software, and mechatronics. It is a member of SFPI Group, a Paris-based company founded in 1985 by Henri Morel, a company focusing on maintaining and producing products for the safety of people and industry. To learn more about DOM Security, visit our website. Visit SFPI group website here to learn more information about the group.
###

For more information regarding ENiQ LoQ, please contact Aurelien Baillon via e-mail at .