Ease and speed of operation
Manufactured in France, this is the smartest rim lock on the market, because it allows you to resolve any configuration encountered on call-outs. There is a reminder of the calibration options on the back of the lock case. This will help you to easily select the right calibration distance between the forend and the cylinder. Moreover, the mortise of the ND 10 has universal deadbolt position. It allows you to retain existing strike plates, making installation quicker and making it easier to position the lock. Additional benefits?
Pre-adjustment, and supply of an Hex key,
The option to fine-tune the adjustment, thereby solving any concerns regarding bolt when the lock requires welding,
Pre-drilled fixation holes on vertical models.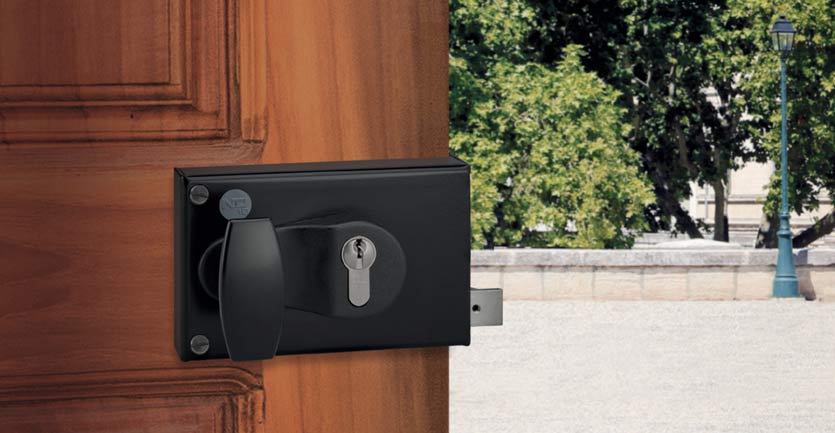 An adaptable lock: who and what is it for?
The full range of benefits detailed above makes this lock the ideal replacement product for fast, efficient and high-quality installations. The ND 10 can also serve as a temporary, yet secure, solution in the event of a failure in a multipoint lock where no immediate replacement is available. It is also highly adaptable for use on gates thanks to its adjustable deadbolt and latch, making it suitable for all projects on new-builds or in refurbishment.