Masterkey system expertise
We design cylinders and organisation charts from the simplest to the most complex, for public and private establishments or institutions. If you opt for a hierarchical installation, of the universal pass key and partial pass key type, you can reduce the number of keys to a building without compromising its security. This means you have a universal pass key for each building and distribute individual keys per room. The DOM cylinders like the RS Sigma have an exceptional combination capacity allowing you to create complex master key system.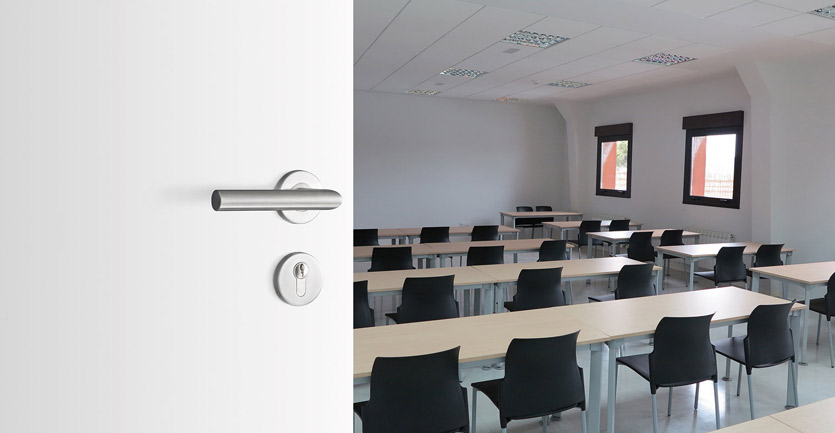 Download an example of master key system

From mechanical to digital system in a blink
By choosing a DOM cylinder, you can also combine mechanical keys and electronic access control. You can install our electronic cylinders on some doors while keeping your DOM mechanical flowchart on others. With the same key equipped with a Clip Tac, you access all the premises of your building.
Contact us for more information.