Easily identify the dimensions of your lock, using the Industry ruler.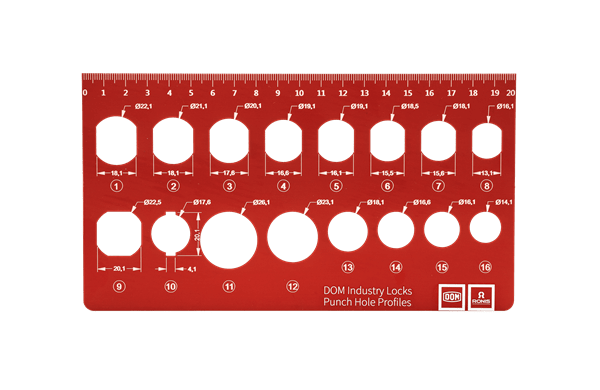 INNOVATIVE
This ruler is drilled to the dimensions of the 16 most commonly used punch holes.
PRACTICAL
It allows to identify the hole and the dimension under the head of a lock to find an equivalent alternative .
ECONOMIC
It only takes a few seconds to determine the right model.
SMART
Combined with a filter specially dedicated to it in the Products section of the site, it makes your search easier.
How to identify your lock in a few steps: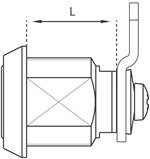 1. Remove the fixing elements (nut, fork, clip...).
2. Define the hole of the lock by a mechanical test.
3. Measure the dimension L.
4. Refer to the corresponding index in the catalog.
The Industry ruler is available for sale under item code LRG0002.
Contact us for more information!