"We moved in 4 months ago. That doesn't seem that long ago, but I have already lost a key, and experienced all the inconvenience that goes with it: changing the lock and an expensive call-out late at night," explains Claire, the home-owner. "When we bought the house, we looked for the best solution for the locks on our doors, but nothing really stood out in terms of security. All the models for cylinder locks that we looked at were very basic," adds Stephen , her husband.
"When I discovered the DOM brand at our local locksmith in the 11th district in Paris, the ix TwinStar cylinder system with 2 in 1 option immediately caught my attention," Stephen explains. "This cylinder comes with 2 sets of keys. If we lose a key from set 1, we can use set 2 to "reinitialise" the cylinder and the first key loses it authorisation," his wife finishes.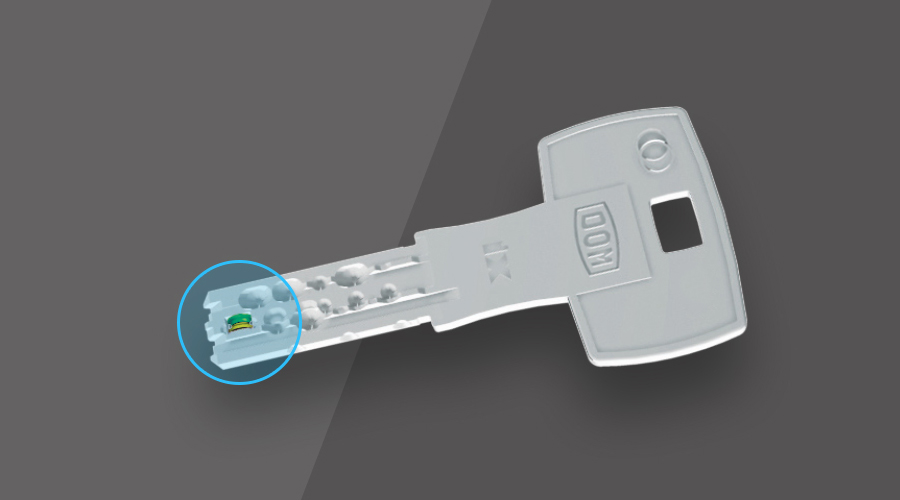 Discover the ix TwinStar solution
In addition to this clever system, the ix TwinStar cylinder is protected by patent until 2036 and complies with the DIN Standard EN 1303. It is a high-security model with a reversible key and locking bar for optimum security. As they are looking to start a family, the couple – having recently become home-owners – are reassured. They have found the locking solution that suits their needs. No more stress ahead if one of them loses a key – and the same goes for any children they have in future. Security and convenience – guaranteed!