A new generation of locks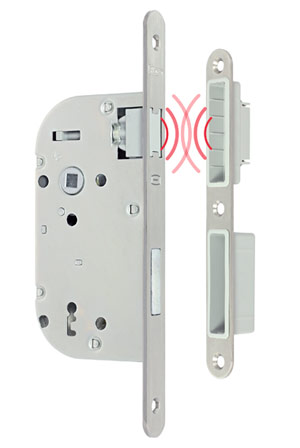 Discover the convenience and discretion of our range of locks with magnetic latch. With its magnetic system and its polyoxymethylene latch, you benefit from a silent lock. Ideal for doors in regular use, this lock eliminates noise nuisance. The lock makes a discreet "click". What's more, you can close the door without needing to operate the handle.
With a contemporary design, it is a long-lasting solution for internal doors. As the latch is only triggered when facing the magnetic strike plate, the door frame is not rubbed by the latch, which enters directly into the strike plate.
The latch remains entirely within the lock when the door is open. This means that, unlike a conventional lock, it does not project beyond the edge of the door. That gives your door a modern and streamlined look.