A stand-alone electronic solution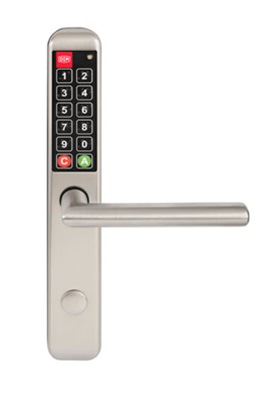 Easykey is a stand-alone electronic handle, enabling you to secure restricted-access locations such as offices, goods stores in shops, or even private areas in hospitals or public-access buildings. Thanks to its numeric and Braille keypad, you can open your door without a key or card, simply by tapping in a 4- to 6-digit code.
For optimum security, the handle locks for 1 minute if a user enters an incorrect code 5 times in succession. Ideal for sensitive buildings with high volumes of movements, Easykey locks automatically after 3 seconds.