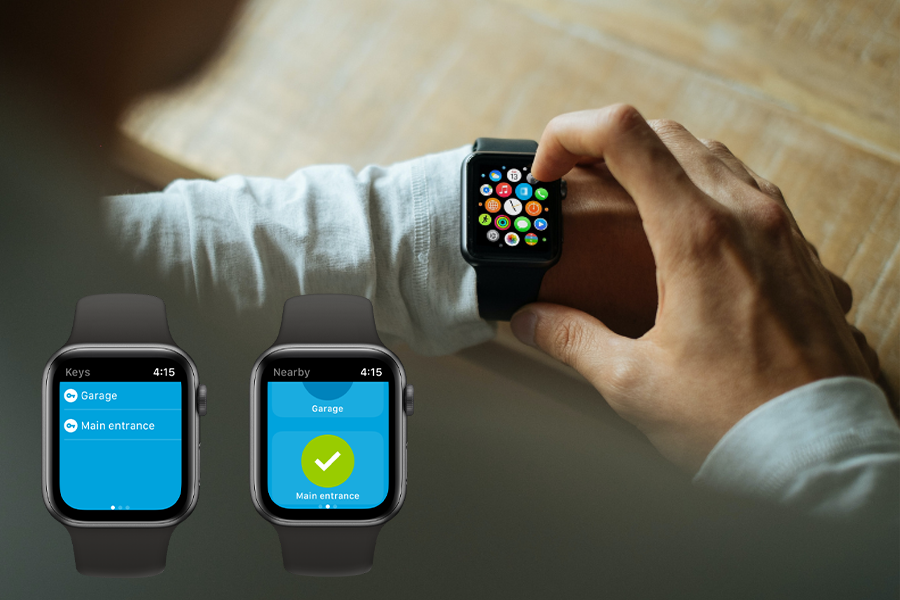 One of the most anticipated features of DOM Tapkey is now available: The Tapkey app for the Apple Watch. From now on, users will be able to unlock doors, locks and lockers with a simple flick of the wrist.



A smart watch, now even smarter



Two decades ago, the idea of locking and unlocking a home door with a watch might have seemed impossible. However, with technology, the term "smart watch" and "smart lock" has become an everyday term.

With the Tapkey app on the Apple Watch, users can enjoy the same benefits of the Tapkey app on their smartphone. All they need to do is log into their account from their Apple Watch and they will see all available locks from their watch screen. By simply tapping their key, they will be able to open the lock of their choice. When a green check mark appears, it means it is unlocked.



How to download the Apple Watch app?

If this is the first time you are downloading the Tapkey App, the Watch App will automatically download to your watch. If you already have the Tapkey App on your smartphone, update it to the latest version so that the app will also show up on your Apple Watch.