DOM at the dome - Access solution for the Centro arte et cultura opera in Florence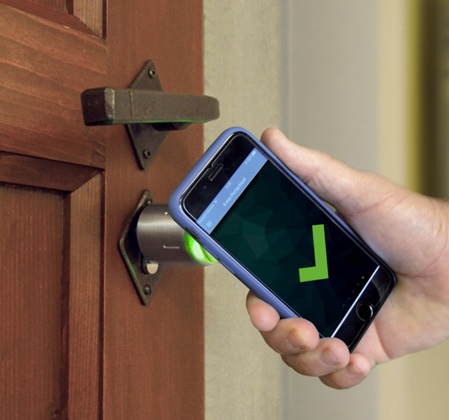 It stands tall in the heart of the city – and perhaps even the whole of Tuscany. With its mighty red-tiled and whiteribbed dome, this cathedral has made the silhouette of Florence as famous as the Eiffel Tower, as much visited as the Mona Lisa and as much admired as the Taj Mahal: the Cathedral Santa Maria del Fiore with its green, pink-coloured and white marble slab façade is a wonder of the richly inventive and technically gifted Italian Renaissance. This is particularly true of the 1436 dome, which no one had successfully managed to complete before the daring Filippo Brunelleschi – and of the campanile created by the architect and (frescoes) painter Giotto die Bondone.

Opposite the cathedral is the no less famous eight-sided baptistery with its bronze portals – which together with the cathedral and Giotto's Campanile, is a UNESCO World Heritage Site.


HISTORY AND STATE-OF-THE-ART TECHNOLOGY

Among this illustrious company of architectural masterpieces sits the 'Centro arte e cultura opera' arts and cultural centre, which belongs to the 'Opera die Santa Maria del Fiore', an organisation that was founded in 1296 by the Republic of Florence to oversee the construction of the cathedral and bell tower. The centre provides space for events, meetings, exhibitions, seminars, etc. – and the artists who first made Florence famous are reflected in the names of the six event halls totalling 330 square metres: Donatelli, Giotto and Brunelleschi for example. There are also offices and other areas for rent here – including the wonderful inner courtyard of this venerable building.

Sophisticated conference technology, from audio to video, is an added attraction for many users within these ancient walls – and the technical equipment for an events business such as this also includes an efficient and secure electronic locking system with access control. Contact with DOM was established via DOM's collaborative partner Evolvo SRL which as well as Rome, also has an office in Florence. The company was already working with the cathedral foundation as a consultant and provider of video monitoring and had also introduced the DOM systems there. The choice ultimately was for the DOM Tapkey cylinder – deciding factors in its favour were the comprehensive standard certifications (VDS, Bz+, IP65, T90 and SKG ***) and the associated high degree of security.