Paris, 19 September 2019 - DOM Security, one of Europe's most prominent companies specialising in security and access control solutions are pleased to announce their latest addition to the digital handle range called DOM ENiQ Guard, a successor to the previous digital handle ENiQ Guardian. The new Guard offers a more contemporary look, with its customised handles and new door fitting variants.


As stated by Thomas Schiffer; Product Manager at DOM Sicherheitstechnik "This extensive portfolio enables our customers to find a suitable Guard for almost every door in their building. The elegant and timeless design of the Guard range along with our new mechanical Guard fittings guarantees a uniform look."
To date, DOM Security has sold over than 490.000 digital hardware devices throughout Europe. The new Guard offers better design and better digital specifications. For example, users now can choose between three classic cover colours: black, grey, or white. The door handles and rosette are made from high-quality stainless steel for robust and long-lasting usage. The new door fitting variants is another unique selling point for the Guard: the Slimline and Wideline variants. The Slimline variant is a stylish solution that fits the modern interior design, while Wideline variant has a broader handle which is perfect for concealing slight damage or traces of use from previous door fitting on a door.

As like the previous Guardian, DOM ENiQ Guard is compatible with ENiQ Security Ecosystem, DOM's frontrunner in digital locking system. With this ecosystem, users can manage multiple access points through one software.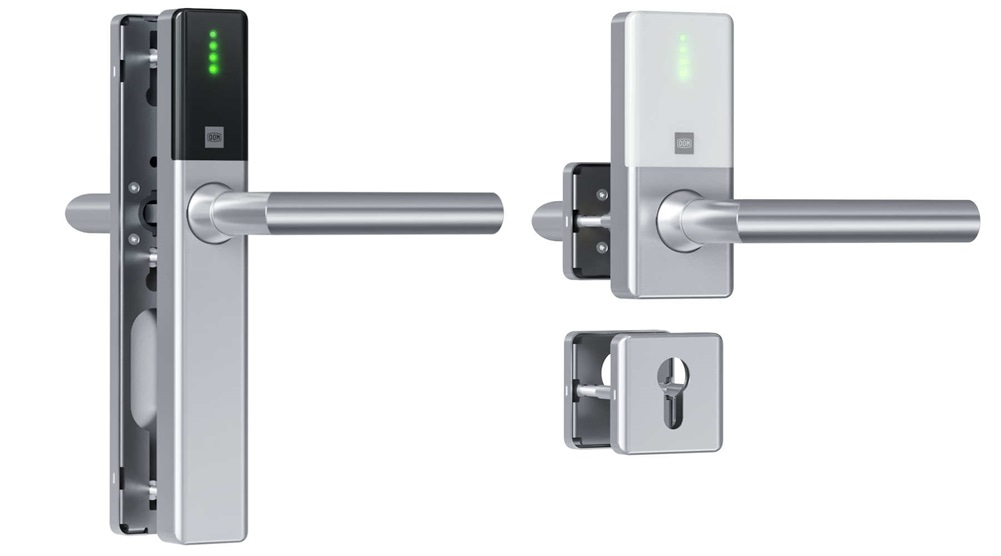 Following years of research and development, the Guard is now available globally. Customers can contact their local DOM representative and discover endless possibilities on how to secure their building.
More details about DOM ENiQ Guard


Compatible with ENiQ Security Ecosystem
Available in three variants: no cylinder (blind), Europrofile, Swiss round cylinder (22mm)
Use AAA lithium battery, up to four years or 70.000 battery locking cycles
Easy to fit on any door, including fire protection door, smoke protection door, emergency exits, retrofit doors, and all European interaxis dimensions
Ten years of data storage in case of power loss
Compatible with NFC and BLE technology

Furthermore, Thomas Schiffer adds, "We develop the Guard for everyone to use, from private customers to businesses, small to big business with our range of ways to control the Guard. For example, with ENiQ Easyflex, you can manage your access from your transponders. If you use the ENiQ App, you can manage your access authorisation from your smartphone, which is equipped with the latest encryption features and is operated from the administrator's smartphone."
About DOM Security

DOM Security is one of the most prominent security and access solution company in Europe, focusing on developing three main areas: hardware, software, and mechatronics. It is a member of SFPI Group, a Paris-based company founded in 1985 by Henri Morel, a company focusing on maintaining and producing products for the safety of people and industry. To learn more about DOM Security, visit our website. Visit SFPI group website here to learn more about the group.


###
For more information regarding ENiQ Guard, please contact Thomas Schiffer via e-mail at thomas.schiffer@dom-group.de.

Click here to download Guard brochure

Click here to download Guard datasheet