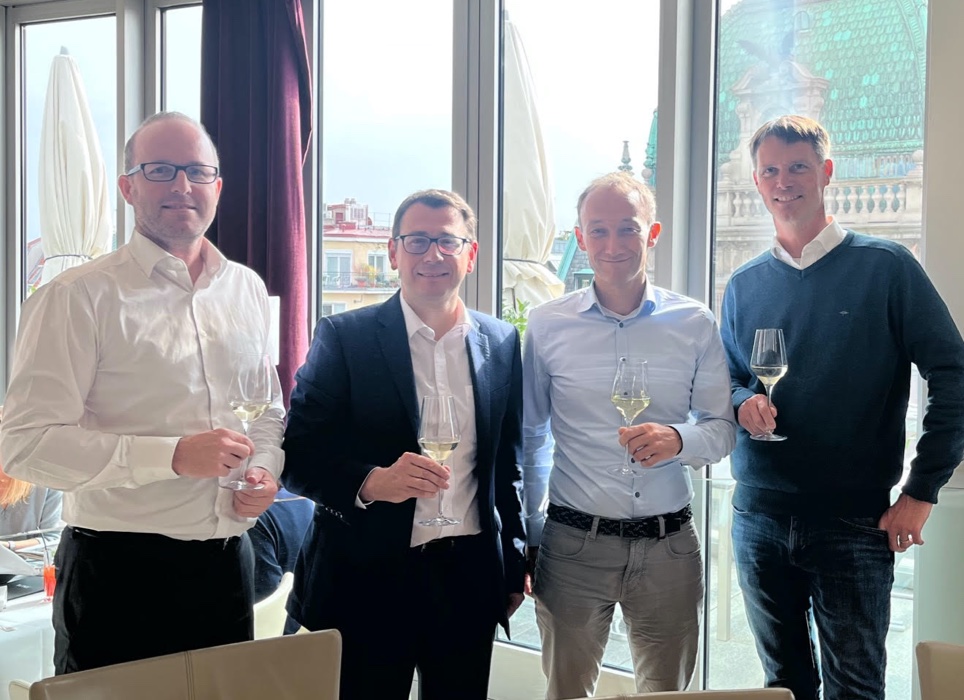 After having successfully collaborated in the development and product launch of leading mobile-key solutions in the European access-control market over the last five years, the co-founders of Tapkey, together with DOM Security, are proud to announce that this strong partnership is now also reflected on a shareholder basis.

Founded in 2014, Vienna-based Tapkey today employs ten people and achieved a turnover of nearly 1M€ in 2021 as a provider of leading open mobile-key platform technology for the building access and mobility industries.



Agile and smart building management
DOM Security has acquired 60% of Tapkey shares. This will allow the two companies to accelerate the enhancement of updated features in the Tapkey app. As a result, they will jointly continue to spot market trends when it comes to agile and smart building management and be able to respond appropriately.

Constant improvement of the Tapkey app was and remains the top priority. Recently, the Tapkey app was further improved with new functionalities such as the office function, Apple watch app and the ability to create door groups.

Jérôme DENIS, Deputy Chief Executive Officer of DOM Security: « Tapkey is a successful company developing innovative and secured digital access rights via its open cloud-based platform perfectly in line with the technical and environmental building market expectations; its know-how and products will integrate closely with our access control solutions. Welcome to the Tapkey team within DOM Security! »



Mobile Access
This merger fits squarely within DOM Security's vision that focuses on mobile access. Tapkey's integrator approach is perfectly in line with the existing projects DOM Security is currently rolling out today with DOM Connect. This is proven by the fact that Tapkey recently implemented the OSS mobile access standard for the first time. https://tapkey.io/lab22

DOM Security will therefore seize this opportunity to continue developing even more innovative and secure solutions.



About Tapkey GmbH
Tapkey is an open Access as a Service platform for mobile access. Founded in 2014, Tapkey is dedicated to the creation and proliferation of secure mobile access in a digitally connected world. It offers all the necessary components and services for app providers and hardware manufacturers to easily integrate mobile access into their products, including the Tapkey Web APIs, the Tapkey Mobile SDKs and the Tapkey Lock SDK and open source white-label product solutions. All components of the ecosystem are ready to be used with Tapkey-compatible hardware such as cylinders, wall readers, padlocks, furniture locks and car-sharing boxes as well as with the ready to use Tapkey App.

Tapkey technology is trusted by several internationally renowned partners such as DOM Security, WITTE Automotive, Tokai Rika, EasySecure, and many more.