DOM ENiQ® EasyFlex: The future is digital

"I always thought that electronic locking systems are only made for large buildings," says Mrs. Rainer, a sporty woman in her early thirties. She is currently modernizing her family home together with her husband. In the search for a new locking system, the DOM dealer recommended the electronic locking system DOM ENiQ® EasyFlex. It is specially designed for private home owners who want a modern locking system that can be organized safely and flexibly at the same time.

We decided on the standard equipment with five transponders,"reports Mr. Rainer. In addition to the couple, the grandparents and the cleaner each have a transponder. We were able to determine the individual access authorizations very flexibly and easily ourselves," Mr. Rainer says. The specialist dealer helped with the installation - by the way without drilling, wiring or software installations.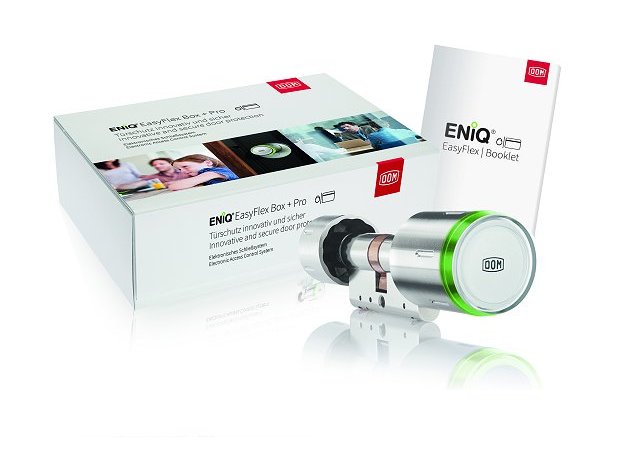 The two of them can easily dispense with the classic key. Instead, they now have a transponder for the front door, garage and cellar, where they also had DOM ENiQ® cylinders installed. "A transponder for all doors - that keeps the keychain beautifully slim!" And if a transponder is lost, it can be deactivated immediately and the building security is maintained.


Download Flyer DOM ENiQ® EasyFlex